It's not to early to start thinking Thanksgiving is it? I mean it does kind of seem to sneak up every year, getting lost somewhere in between Halloween and Christmas. At least it seems to happen that way to me.
Well, today I have a tutorial for a "Gobble 'til you Wobble" Turkey sign and it is fun, bright & Full of feathers! And can I tell you I just LOVE how it turned out!
So why a turkey sign and Thanksgiving decor alreay? Remember awhile back I
participated
in the
Totally Tutorial Blog Supplier Exchange Program
? Well, I've been selected to participate again and this time I got to use feathers! The store
Abakhan
, (a fabric, hobby & home store) selected me to come up with something fun with
th

ese bright, beautiful feathers.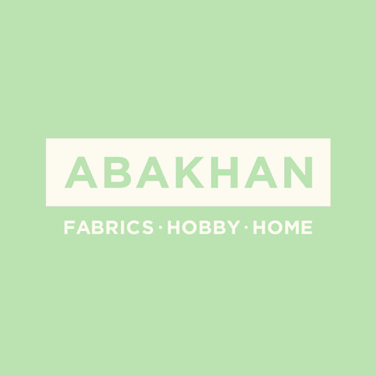 I'm not sure if you've ever worked with feathers before but if you haven't you should, they really are a lot of fun! The package I received consisted of a mix of marabou & patterned guinea feathers. The colors were bright green (kind of lime), orange, and a turquoise blue. They shipped great and I got them in plenty of time, even with there being a holiday included in the shipping time!
So with all the fall decorating I've been doing I wanted to use the feathers in some sort of fall decor and then I thought why not get a head start on my Thanksgiving decorating. So that's what I did! I found the "Gobble 'til you Wobble" quote and knew I totally wanted to include it, so off to my craft room I went to make my sign. This tutorial has a lot of steps and a lot of pictures, don't worry, it's not difficult I'm just trying to be thorough since there are a couple of different elements to it.
various colors of scrapbooking paper & cardstock
wooden board (5.25" x 12")
ribbons
googly eyes
mod podge
spray paint (I used espresso brown)
brayer or other straight edge
brown & gold ink pads
hot glue gun
scissors
sand paper
adhesive
Other: I used my Cricut Expression 2 and the Create A Critter, Songbird and Cricut Alphabet cartridges to cut out the turkey and letters. You could easily download or free hand a picture & fonts and cut them out yourself.
First you want to start out by spray painting your board and allow to dry. When one side is dry go ahead and paint the other side. You don't have to paint the side the paper will be on completely, but you do want to make sure you get the edges since you will be using some sand paper to finish the edges and the edges will show through some.
Set up your Cricut machine to cut out the turkey. If you don't have a newer machine, the turkey can be found on page 70 of the book and is 4th from the left on the bottom row of your over lay sheet. I cut out ALL the pieces of the turkey at 5.00".
**IF you do not have a die-cutting machine you can still do this by either free-handing or using a clip-art image of a turkey. **
You are going to use the Turkey button without layers then use the Layer 1, Layer 2, & Layer 3 for your turkey pieces. Then Cut them out with whatever paper you've chosen for each layer.
(only layer 1 is shown)
Then trim the paper to the size of the board.
Apply the Mod Podge using a foam brush making sure to get all the way to the edges and corners. Use a brayer or straight edge to get out any air bubbles. Set aside to dry.
Once the Mod Podge is dry you can trim off or sand off any excess paper. I didn't have much over hang so I just used my sand paper. This will also allow for the ink to adhere better to the paper when you go to ink the edges.
Add ink to the edges. I applied the gold ink to a make-up sponge then ran it along the edges. I let it dry then applied the brown ink and also ran it along the edges. Apply as much and how dark as you want.
Because I'm using real feathers for the feathers of the turkey I didn't need the paper feathers. I used the Cricut to cut out an additional layer (layer 3) to use as a template to cut the orange feathers off. I simply traced around it with a pencil then cut out using my scissors.
Go ahead and assemble all the pieces of your turkey.
When I assemble small pieces (the eyes, nose, waddle) I like to use a liquid adhesive.
Now that you have your turkey assembled, you want to figure out the placement of your letters, the turkey, feathers and any other embellishments you may want to add.
Then using hot glue start to apply your feathers where you want them. Put a dab of hot glue then one of your feathers and continue doing this one at a time until you get them all on there. I kept the feathers close but didn't want to glue a big pile of feathers at once, the point was for the turkey to have feathers on it not me. :-) I would also occasionally set the turkey on top just to make sure I was still happy with the placement and that it was still looking like a turkey and not a peacock.
I added foam squares, to help "lift"the bottom portion of the turkey to compensate for the added height at the top of the turkey, from the feathers. I ended up having the foamies stacked three high (only one layer is shown in the picture).
Isn't he cute!! Haven't quite named him yet, of course Tom does come to mind! LOL :-)
I then attached the turkey where I wanted him on the feathers and added twine to the back with hot glue to act as a hanger.
I had to try the sign out in a couple of different places.
Then I tried the little guy on my scarecrow by the Entryway and I love him there!
I think he just might stay here! What do you think?
Linking up here: