I just wanted to write thanking the Sponsors for "Freebie Fridays" and the Guest Bloggers for "Tuesday Tutorials" that we had throughout November and December. You can see what each of the giveaways and guest blogging topics were about by scrolling down to the archives section on the lower right of the blog page or click
here
. (Also, if I forgot someone it wasn't intentional but I think I got everyone!)
I don't do a lot of giveaways on the blog, but thought it would be something nice to do throughout the Holiday season. We had some great sponsors and just wanted to tell each of them "Thank You" for helping make the Holidays at Bean Bug Crafts a little more special. In case you missed some of them, here were the sponsors for the giveaways. Be sure and stop by to see what they all have going on now!
We also had some great guest bloggers with some super fun tutorials for us. I'm not sure which was my favorite; I kind of liked them all! Again, you can see all of the tutorials by scrolling down to the bottom right of the page and clicking on the different month folders under "
archives
." Be sure to visit these lovely gals and see what all they are up to on their blogs.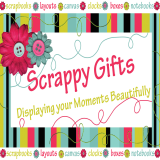 Also, I wanted to say thanks to several bloggers that have featured some of my tutorials or products from my Etsy shop. It's so neat to find out others really do like what you are doing ☺
You can can see all these wonderful, crafty blogs
here
or under the
"Featured At"
tab above.
And thank you to YOU, all of my followers who have been here from the beginning and my new followers. If you all weren't here, I'd just be talking to myself! LOL
Thanks for stopping by and helping me to be inspired!
Tweet