Baby Girl turned one this month and it is so hard to get my head wrapped around it! Crazy to think of all the things she is doing now, it really does go by way to fast! Ever since I was pregnant with baby girl, I knew that since she was my winter baby that I wanted to do a Winter "One"-derland theme party. So that is what we did!
Snowglobe Shaker invite.
The Inside. Stamped with all in the party info and ribbon and snowflake sequin added.
I do love the way the invitations turned out, I just wish they would have went a little smoother in the production and the supplies. (sorry for the picture quality, I took them with my phone)
I
we ( hubby helped on this too) found the papers I was happy because the colors were exactly what I wanted.
And I just love balloons at a party, especially for a toddlers birthday party because they love balloons! Besides getting balloons in clusters I like to get several of them loose so the kids can play with them AND they make great favors for the little ones to take home! The best part about these balloons is, they were last minute (because I wasn't able to get out with the kids to order them) so hubby was in charge of ordering them for me. He did GREAT! They all matched perfect and I loved the silver ones with snowflakes! Thanks Babe!
Yes, I know I need some candles.
I also made a snowglobe photo banner displaying baby girl from newborn through twelve months! My how she has grown, pigtails and all!!!
We had some other miscellaneous decorations that made great table scatter and window decorations. Most of these decorations were found at Wal-Mart in their after Christmas Clearance racks. I love saving money!
We took Jumbo Marshmallows added skewers, then dipped in white candy coating then sprinkled them with pink sugar. We displayed them in little galvanized buckets. They acted as table decor and also as favors. We put one Dipped Jumbo Marshmallow in a brown paper sack with a packet of instant hot cocoa.
Snowman Gift tag hung from pretty garland.
Large foam snowflakes found in the craft department at Wal-mart were perfect for table decorations.
The entryway with a silhoutte of baby girl and her crazy hair. Thanks to her Grammy for that! I had made up a subway art to display here as well, but apparently I didn't get it printed like I thought so I didn't have it here at the party, but will hang it in her room.
This is the adorable onesie her Grammy made for her based off of the invite. Isn't it adorable!
She wore the onesie and a matching tutu that I made. She LOVED the tutu! 100% girl there!
So now for the food part of the party. We tried to keep this part simple for us and kid-friendly. We ended up picking up some pizzas from Costco (FYI: most kids prefer cheese pizza over any meat pizza!). We had a fruit and veggie plate, I had made up some Mexican Wedding cake cookies (they were our snowballs), and chips. Super simple but still appropriate.
Yeah for cake and cupcakes!
I was super excited about how the cake and cupcakes turned out!
Cakes and Kids Too Etsy Shop
. I would totally recommend purchasing from her. She was able to combine my shipping and she did a custom order for me. And the best part, the color in the images were exactly what I was looking for so everything matched exactly how I wanted it to!
I also designed the cake! Hubby helped by putting it back together again, because when it came out of the oven it it looked more like this...
Instead of this...
the same straws
as the cupcake toppers,
bakers twine
, and my Cricut Expression 2. (The pennants were actually hand cut by me). The snowman was made of rice krispie treats rolled into balls then dipped in white chocolate candy coating.
*For the decorations and invitations I used my Cricut Expression 2 die-cutting machine, the "Alphabet" cartridge that comes with it, and "A Child's Year" (Which is one of my absolute favorite cartridges!), and the new Cricut Craft Room
Disclosure: All decorations are my own original ideas and the products I used are my own . I was not compensated in anyway for this party, believe me! Please, if you wish to share my ideas or duplicate, link back to my post and give me credit. I would love to come visit you. You may NOT share pics of my kiddo's. Thanks!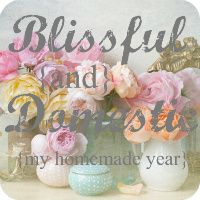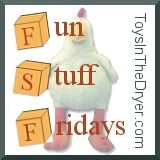 Tweet
Pin It
Follow my blog with Bloglovin