Advent Calendars and Countdowns to Christmas, these are traditions that we never have had before. The only thing close to a "countdown" would be the December Daily album I did last year. So I started thinking, "Do I want to do an Advent Calendar?" If I do how do I want to do it and how much money do I want to put into not only the calendar, but the tokens and gifts for each day? Or do I just want to have an Advent Calendar of Activities? So many choices, what to do? Well, I came up with one that can hold a chocolate or two just right :-) or could even hold a small ball or matchbox car!
Paper: 9 sheets of 12x12 patterned Christmas papers (I used 7 different styles of coordinating patterned paper)
Adhesive: I used a glue stick and scotch tape
Various small tags
Printed Numbers or Sticker Numbers
Ribbon
Scissors or Paper Trimmer
Hole Punch
Hershey Kisses or Other Candy or small gift
Then take only one of the triangles and fold again point to point, and cut along fold line to get two smaller triangles. You should have one large triangle and two small triangles from one 12x12 sheet of paper. Do this with the rest of your papers mixing up the sizes until you have a total of 25 large and small triangles.
Roll
it gently (don't fold) until the bottom point meets the main point. If you are using paper that is printed on one side and white on the other, the printed side should roll up and touch the white side. You will know if you got it right if it looks like it is starting to take the shape of a cone.
Punch holes in back of cone for the ribbon. Tie the ribbon through the punched hole. Depending on where you will hang them will determine the length you will need.
Now you are ready to hang your cones.
Hope you enjoy the tutorial and counting down the days until Christmas! Do you have an advent calendar or some way of counting down the days until Christmas?
This tutorial will be also be linked at the parties below. Be sure and check them out for some great ideas!
Dear Creatives Holiday Hop
The Kurtz Corner
Cherished Bliss: Craft and Tell
The Creative Spark
Ginger Snap Crafts
Handy Man, Crafty Woman
Fun Stuff Fridays
Serenity You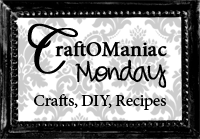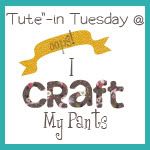 Tweet