**UPDATE: GIVEAWAY CLOSED. LORETTA2 is the WINNER**
It's time for another giveaway! I'm so excited about this weeks giveaway, I wish I could win! Our sponsor this week is
Jasper and Ruby!
I met Debra, the artist behind all these wonderful creations, this summer when we were working together to form a group at our church. When I found out she painted and not just "Happy Little Trees" I was in love! I immediately order a few prints and have a wishlist going. My only problem is, I don't have enough wall space!
Anyhow, to tell you a little about Debra, she is a former first grade teacher and now a SAHM. She has always lived here in Alaska and gets most of her inspiration from the wonderful wildlife she gets to see right from her backyard.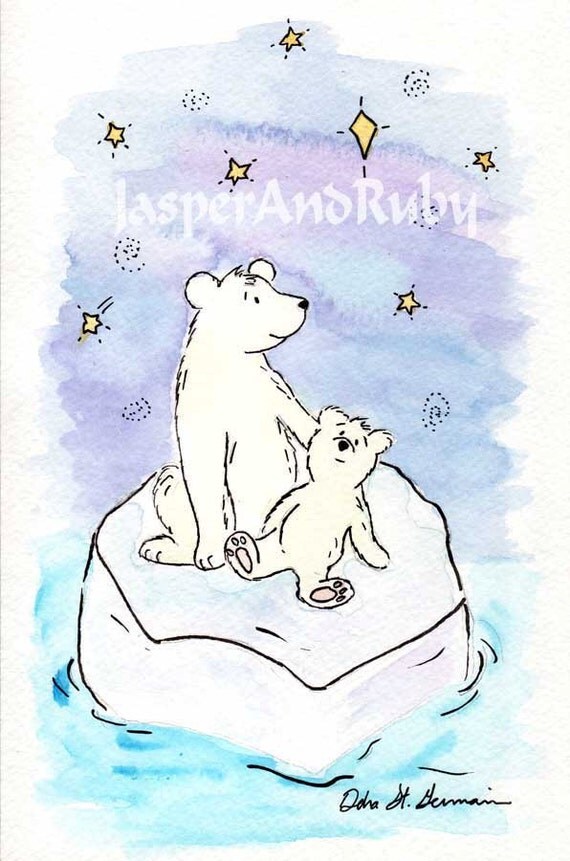 These are the prints that I purchased. Aren't they adorable!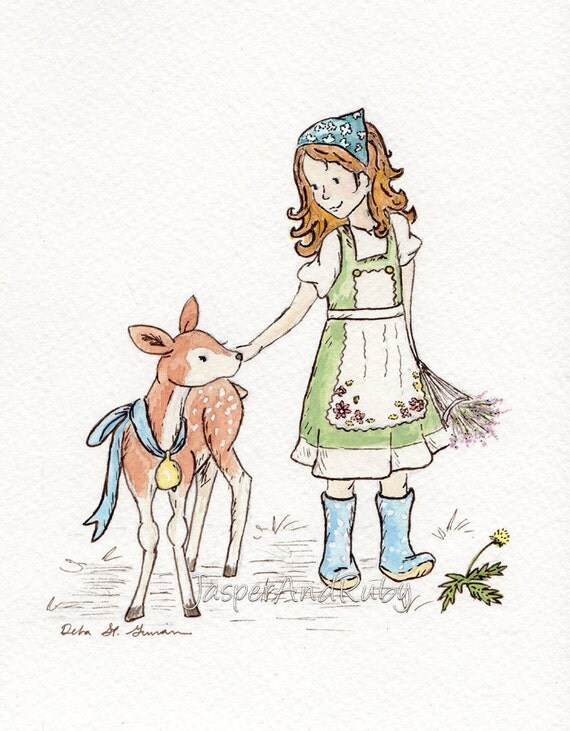 And this is one of my absolute favorites!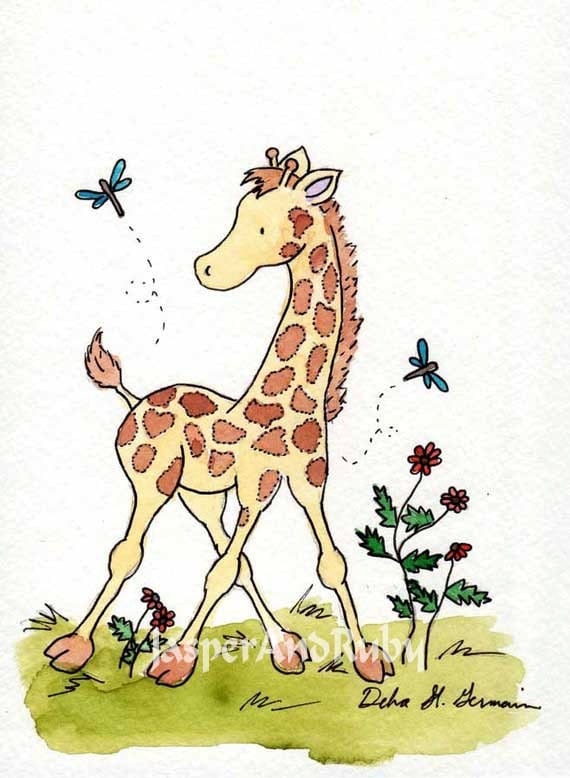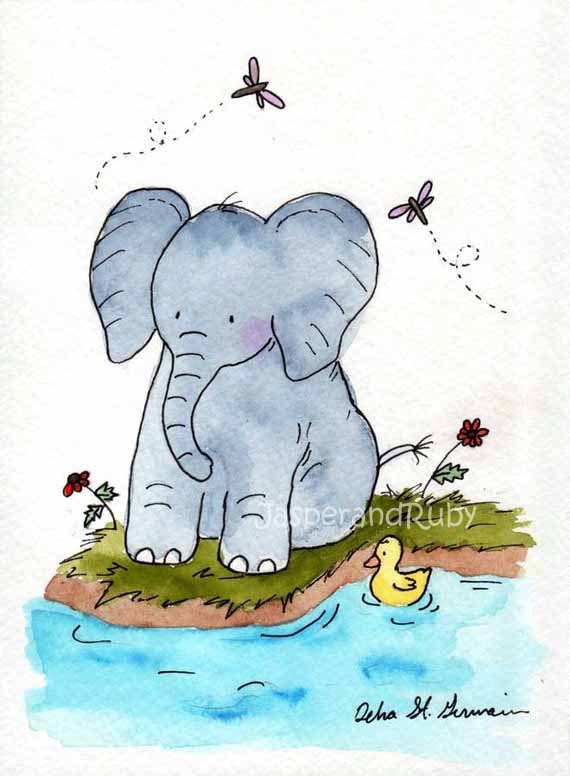 This is just a sampling of some of her nursery prints. She has lions, more elephants, more alaskan critters, puppy dogs, deer, mice and all sorts of beautiful goodness.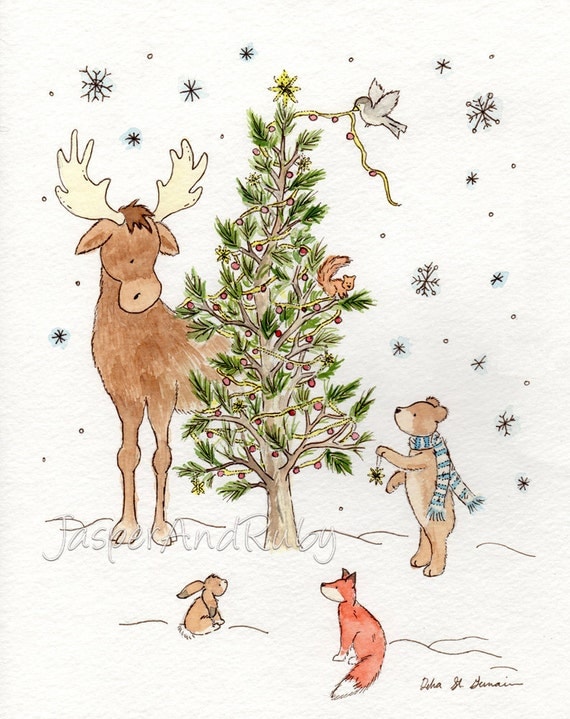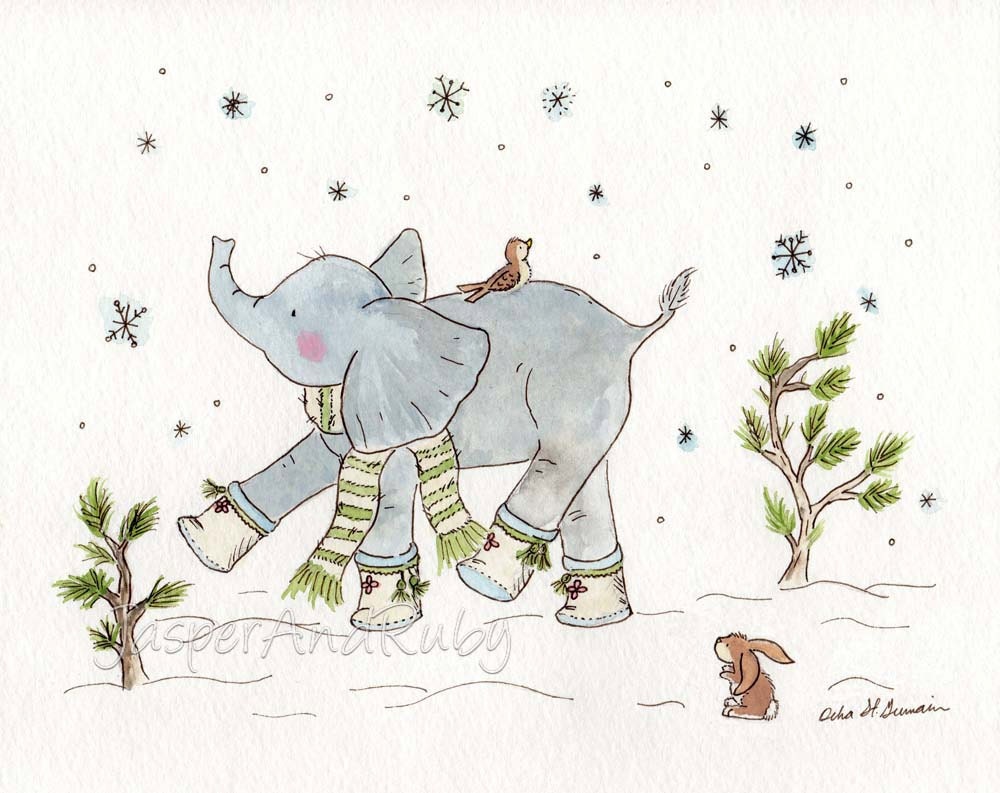 She even has some cute adorable Christmas prints!
I wish I could share all of her work here with you all, but you will just need to visit her
shop
to see everything else she has to offer.
**GIVEAWAY CLOSED**
Now for the Giveaway! Debra is going to give one lucky Bean Bug Crafts reader a 5x7 print of the winner's choice of print!
So now for the rules (because there always are):
1. Like
the Jasper and Ruby
FaceBook Fan Page. Leave a comment on her Fanpage That "BeanBugCrafts Blog" sent you, then come back here and let me know you liked her page. This is the
Mandatory Entry.
2. Become a Follower of BeanBugCrafts (Right Side Bar; either email or Google Friend Connect) and leave a comment that you did so. If you are already a follower leave a comment that you already follow. This is an additional entry.
3. Like the
BeanBugCrafts Facebook Fanpage
and leave a comment here on the blog that you are now a new Facebook Fan or that you already are a fan. This is an additional entry.
4. Share this giveaway on your own Facebook page or Blog and comment here that you did so. This is an additional entry.
Only US shipping. Winner will be selected via Random.org. Contest will be over Thursday, December 8th at 11:59pmEST. The winner will have 48 hours (until Dec. 10th 11:59pmEST) to respond or I will chose another winner. Thanks and Good Luck!